Roadmap
Cheeky Unts was founded by Bitgem, a game development & art studio with over 15 years of industry experience. We've worked directly with game studios and mainstream blockchain projects like Decentraland (Vegas City) and The Sandbox.
2021 Oct - Dec
Cheeky Unts - Season One
Minted 4,444 Cheeky Unts for season one "Road Trip" and donated $50,000 AUD.
Airdrops for Holders
We're always rewarding Unt holders with random airdrops, and we have no plans to stop!
Pimp My Unt
Stay active in our community to score your very own fully-customised Unt!
Wicked Unts
Airdropped 222 Wicked Unts to the Cheeky Unts community for Halloween, 100% free!
Festive Unts
1,200 Festive Unts with 12 special backgrounds. Collect a full dodecaptych set!
Steve Irwin Day Raffle
Raffle to raise funds for Steve Irwin Day with tons of prizes for our community!
2022 Jan - Jun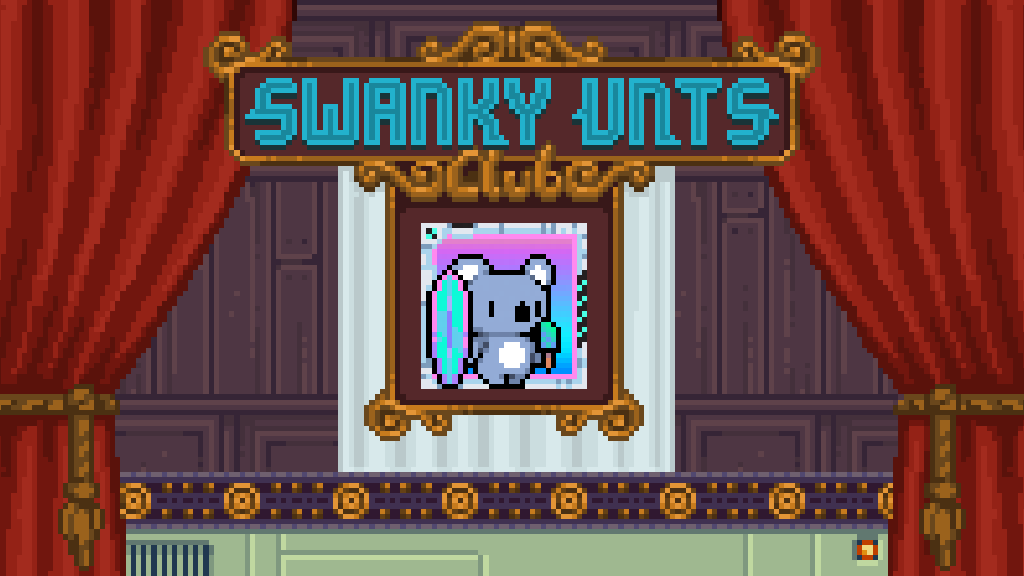 An exclusive club is about to open for only the most stylish and luxurious unts. To be considered "swanky" enough, an unt needs to be sporting a limited-edition outfit inspired by the hottest designs in the CNFT space.

H.Y.P.E. Skulls x Cheeky Unts
The first Swanky Unts collaboration will see the emergence of HypeUnts!

aeoniumsky x Cheeky Unts
Round two of Swanky Unts to enter the changeroom will come out as aeoniumsky Unts!
Happy Hopper x Cheeky Unts
You'll be hopping mad if you miss out on a Hopper Unt.
Pub Crawl - Season Two
Dropping 28th of May, 4444 new Unts from around the globe!
2022 Jul - Dec
Backed by a team with legit game development experience, we're going to build some ripper experiences for you Unts!
In 2022, we'll be releasing multiple games starting with Skate Unt - play for fun or play to win!
2023 and Beyond
Pavia
We're approved for the Pavia Creator Program. 3D asset incoming!
Arcade Token
Our proposed utility token for the Cheeky Unt Arcade!
Pydano
Our open source Python framework for the Cardano CLI.
CNFT Analytics
Tools for the CNFT collector, monitor trends, new mints and value your portfolio.